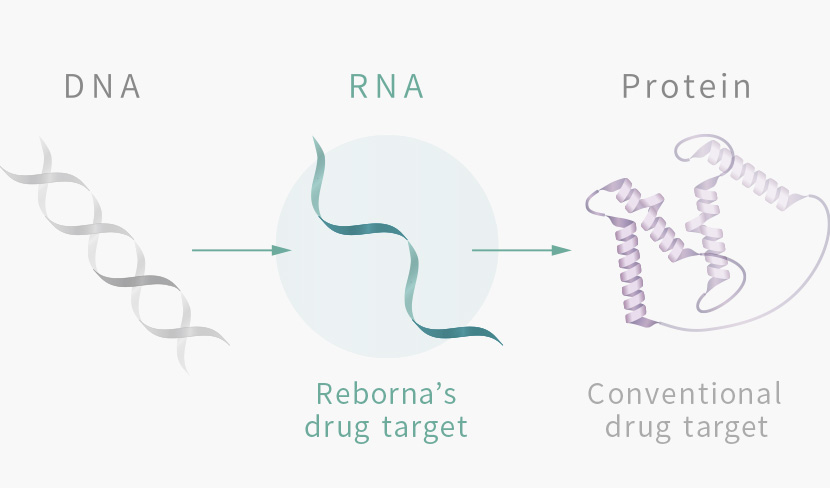 Our drug discovery technology enables the creation of small molecule drugs with a high affinity for ribonucleic acid (RNA), conventionally thought to only be a target for nucleic acid drugs. With this proprietary technology, Reborna Biosciences will promote a drug discovery research program for drugs that demonstrate fundamental treatment effects through the normalization of RNA function.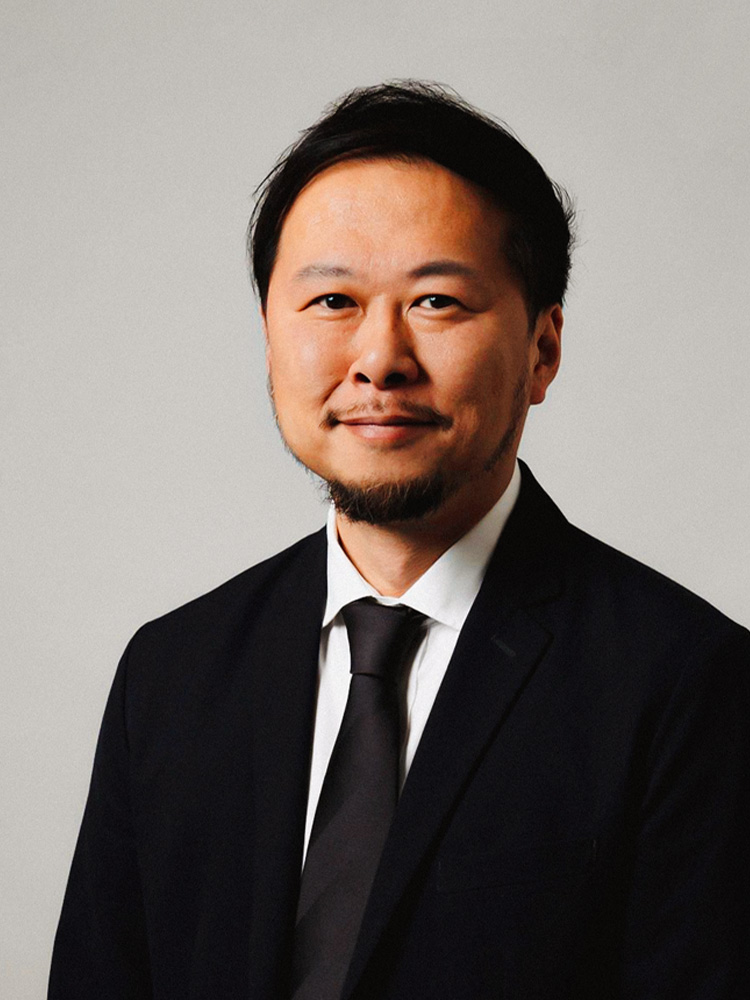 Reborna Biosciences, Inc. was established in 2018 as a biotech start-up to create drugs to meet high unmet medical needs such as drugs for the treatment of rare genetic diseases. There are said to be 9,000 or more rare diseases today, of which many are genetic diseases that develop with a certain probability from genes inherited from the parents. It is therefore not only the patients, but also their parents who are battling the disease.
The company name "Reborna" was created by combining "reborn" with "RNA", the drug discovery target. Reborna was so named out of a desire to provide therapeutic drugs that improve the lives of patients suffering from rare genetic diseases and their families to such an extent that it is as though they have been reborn.
Research and development on drugs in the company's pipeline is being conducted for drugs for oral administration. This is intended to reduce as much as possible the burden on patients as they battle their disease for an extended period of time. By making maximum use of our drug discovery technology platforms we continue to take on the challenge of making a contribution to medical society by undertaking the development of therapeutic drugs for diseases with high unmet medical needs.
Koji Fuji – CEO/COO